Sorry, unfortunately, Flash Watcher is no longer in our catalog because of its illegal activity.
Please search between related programs bellow.
Publisher description
Have you ever forget to unplug your tiny thumb drive from PC system whenever you have finished the file transfer or usage? It may post a potential confidential file exposure especially when you are using public computers. Now with this software utility, you no longer need to worry about this. Named as FlashWatcher (this is a portable version of USB Stick Watcher), it is a very useful software utility that can keep reminding you whenever your thumb drive is plugged into the system so that you don't leave your important data behind when leaving the public place
---
Related Programs
You never forget your USB pen drive.
548.63 KB
2009-11-28 20:09:22

Drive 3.01
Drive browser, virtual drive creator, etc.
47.77 KB
2004-07-30 07:51:05
23.21 MB
2013-01-08 01:02:54
838.06 KB
2012-10-04 22:44:03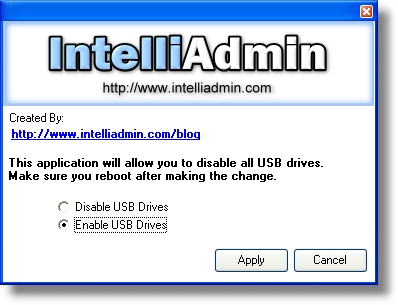 724.5 KB
2006-08-30 00:00:01